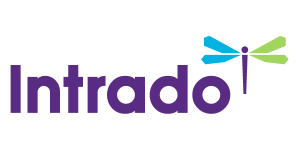 Fifth Circuit Grants Injunction Allowing PredictIt Market to Continue Operating
/EIN News/ -- WASHINGTON, Jan. 26, 2023 (GLOBE NEWSWIRE) -- Aristotle International announces that the Fifth Circuit Court of Appeals granted an injunction allowing the PredictIt political prediction market to continue operating while the Court considers granting longer term relief.
The Commodities Futures Trading Commission (CFTC) had ordered the PredictIt market to close by Febr. 15, 2023. A group of PredictIt traders, academic users, and market service provider Aristotle International, Inc. challenged the CFTC in federal court arguing that the shutdown order violates the Administrative Procedure Act. The case reached the Fifth Circuit after a lower court failed to issue a preliminary ruling in time to prevent certain effects on the market.
The injunction pending appeal granted by the Fifth Circuit on Jan. 26 will allow the PredictIt market to continue to operate while the Fifth Circuit considers the PredictIt traders' appeal. The Fifth Circuit has scheduled oral argument on that appeal for Feb. 8 in New Orleans. Following the February 8 hearing the Court is likely to issue an opinion addressing what relief is proper beyond the pendency of the appeal. The injunction pending appeal will allow PredictIt to continue to operate while the Court completes its consideration.
"This ruling will assist a thorough judicial review of the CFTC's abrupt closure. We look forward to the opportunity to appear before the Court on February 8 and present our arguments that the CFTC's closure order violated the APA and needs to be reversed," said David Mason, Aristotle General Counsel and former Federal Election Commission (FEC) Chairman.
Aristotle is the contract service provider for the PredictIt Market, which has operated under No-Action Relief CFTC 14-130 since 2014. 
Requests for additional legal documents and other press inquiries should be directed to press@aristotle.com.

Brandi Travis
                    Chief Marketing Officer
                    press@aristotle.com
                    (202) 903-4221

Powered by


EIN Presswire does not exercise editorial control over third-party content provided, uploaded, published, or distributed by users of EIN Presswire. We are a distributor, not a publisher, of 3rd party content. Such content may contain the views, opinions, statements, offers, and other material of the respective users, suppliers, participants, or authors.
Submit your press release